Why I'm short TWITTER (TWTR)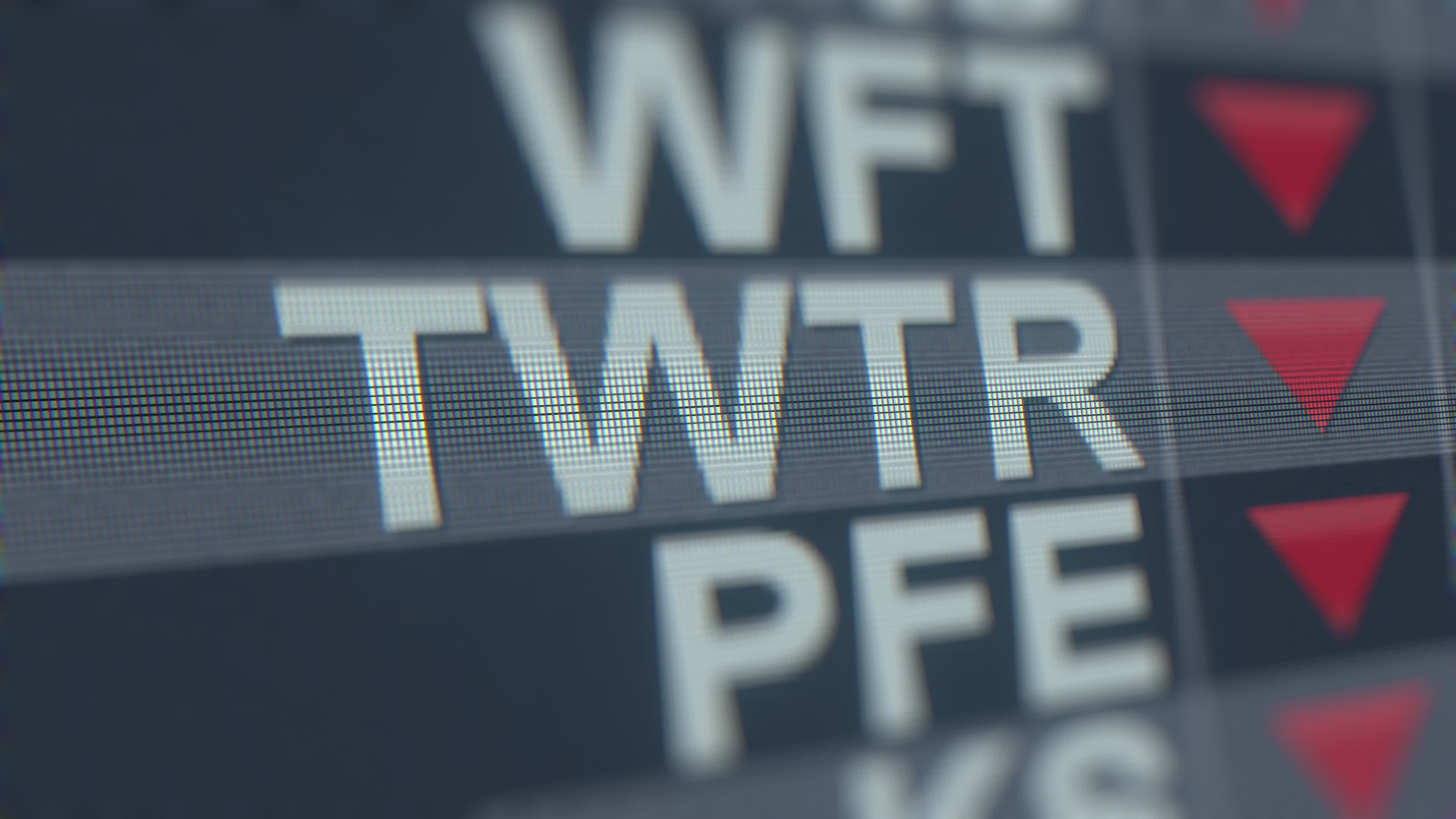 (Shutterstock)
- Summary -
Decline in US user growth makes this a precarious investment.

Twitter faces serious claims it benefited from sex trafficking.

New monetization plans are going to be hit or miss.

Current valuation assumes continued revenue growth at unrealistic expectations.

The entire market is due for a correction and the tech sector could be hard-hit.
Overview
Twitter (NYSE:
TWTR
) has historically performed poorly as a stock in relation to the broader market and big tech, until last March and the pandemic bull run when it took off from the mid $20's to the mid $60's price it hovers at today. While catalysts such as strong quarterly earnings results and new monetization initiatives are valid, the outlook going forward is tilted towards more risk than reward.
Average U.S. daily active users were
down about 1 million
to 37 million from 38 million for the quarterly period. As reopening trends continue, TWTR and other popular social media platforms are at risk of even less user interaction. We also see this developing to some extent with
FB
and
Snap
.
Not only do we forecast the entire sector to struggle at their current valuations going forward, but Twitter is poised to
continue to lose market share
within that sector in an already over-saturated and hyper-competitive ad revenue space.
Twitter faces a claim
it allegedly published child pornography videos involving two teenage boys and then refused to remove the tweets containing the explicit illegal content. A federal court in California has approved the case to move forward. The videos were viewed 167,000 times, which the claimants allege was a direct result of Twitter's negligence. The claim centers around the alleged fact that Twitter is to have materially benefited from the content and its lack of removal. This news is unsurprising to anybody who has realized that Jack Dorsey and his censorship Gestapo have always been more focused on
removing content involving opinions they don't agree with
as opposed to content that actually harms people. We live in a reality where Twitter claims that they can't remove child porn because it doesn't
violate their policies
but you may get banned if you post a
truthful article about Hunter Biden
. I'll be honest, I've never really liked or trusted Jack Dorsey as a person or steward of a company, but this example is just one of many that expose how there is something seriously wrong with the way that place operates, and it starts from the top down.
Twitter's current 8x valuation is trading above its historical value. The market has favorably reacted to monetization plans that the company hopes will deliver higher earnings. If this materialized effectively, then that may help to sustain this valuation. Though, that's a big IF. If the stock price was in the 40s or even low 50s, I wouldn't balk at someone deciding to take that gamble and hold some
TWTR
. At the current valuation, you are essentially paying in advance for an unrealized expected gain in value from these monetization efforts. It's an overly optimistic expectation because it's far too early to determine whether that strategy will even be effective. Twitter has more to lose on missed expectations than it has to gain from meeting them in this environment, at the current share price.
I've read some compelling cases that the stock market is
due for a correction
and when you have guys like Micheal Burry of "The Big Short" fame
shorting the ARKK Innovation Fund
and a whole basket of Tech stocks while warning of a pending market crash, and loading up on real assets, I think it's time to at least pay attention to the ample risks in this inflationary environment. One way to hedge yourself and your portfolio against those risks is to take on some short positions alongside the ones you want to hold for the long-term and take profits on those shorts when/if the market dips as
many are predicting
.
TWTR
gives us an opportunity to take a strategic short position in a stock we think has room to move downward. In our case, we employ a wheel strategy and
create income
by selling PUTS against our short position.
How can you Short TWTR without a traditional brokerage margin account?
Update Feb, 2023
We closed out this trade for a considerable profit in February 2022. We aren't currently recommending to short TWTR at this time.

Disclosure:
I am/we are short TWTR. I wrote this article myself, and it expresses my own opinions. I have no business relationship with any company whose stock is mentioned in this article. We are in an affiliate agreement with Fortrade trading platform for a share of revenue. I/we have no position in any other stock mentioned in this article.

Additional Disclosure:
The views expressed in this article are the opinions of the author as of the date of publication and do not constitute a recommendation to buy or sell any security. Opinions are subject to change without notice and the author is under no obligation to update their views on this blog. This is not investment advice and is being provided for informational purposes only. You should not rely solely on the information or opinions provided in our content, rather use them as starting points for your own due diligence and draw your own conclusions based on your own research. The author cannot guarantee the veracity or completeness of any information provided in this blog and will not be responsible for inadvertent errors or omissions. Please do your own due diligence and invest responsibly as you alone are responsible for your own investment decisions. Investments carry risk, are not guaranteed, and can lose value.